GIGATAGE - GIGAPAN/MONTAGE
VIDEOSTALGIA - VIDEO/NOSTALGIA
PLAXIS - PLAY/PRAXIS
INTERMADES - INTERACTIVE/READYMADES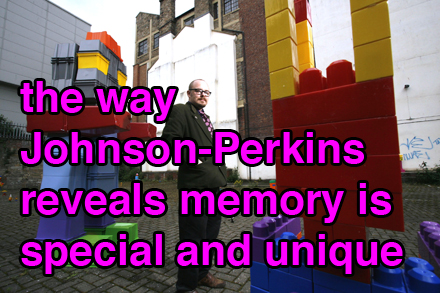 James Johnson-Perkins is a British artist whom currently lives and works in Ningbo, China and London, UK. Johnson-Perkins has exhibited in leading venues in Europe, Asia and North America, Including: The IMAC Theatre, New York, USA, National Centre for Contemporary Arts, Moscow, Russia, FABRIKA, Moscow, Russia, The Chinese European Arts Centre, Xiamen, China, Toyota Museum of Modern Art, Japan, Centre for Contemporary Art, Glasgow and The Royal College of Art, London.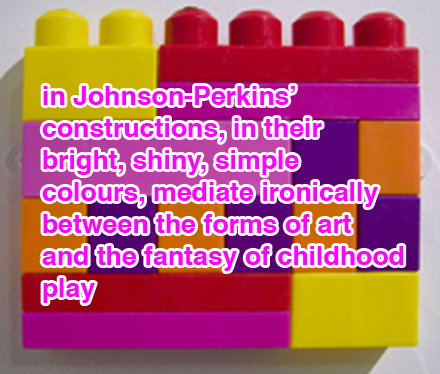 Johnson-Perkins has exhibited work in over 50 International events, including: The Athens Photo Festival, Greece, Digital Long Island Media Festival, New York, USA, Lux Artist Film Festival, London, UK and at The Hay-On-Wye Festival, Wales, UK. He has also shown work the Venice Biennale twice, exhibiting at the Galleria Perela and The Emily Harvey Foundation.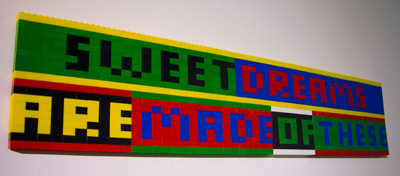 Johnson-Perkins has participated on many international artist residencies programs, Including: The Chinese European Arts Centre Residency, Xiamen, China. The Emily Harvey Foundation Residency, Venice, Italy, The Bridge Guard Residency, Sturovo, Slovakia, The Kathmandu Contemporary Art Centre Residency, Patan Museum, Nepal and at The Art Student League of New York, USA.

Johnson-Perkins' art practice draws from memory, nostalgia and play. In his work he uses: childhood materials, nostalgic objects, new media, drawing and performance to camera.
He is currently working on a series of ultra-large scale digital GIGATAGE works, using Gigapan technology.
His work has appeared in a variety of International Art Magazines, Catalogues, Newspapers, Radio & TV, including: Fefe & Digimag, Italy, Relevant, Spain, New York Times, USA, The Guardian, UK, The Times, UK, Wave Radio, Prague, Czech Republic and BBC 1, UK.
Johnson-Perkins has made presentions on his work for various prominent institutions including: Yale University (NUS), Singapore, Kyoto Seika University, Japan, The University of Nottingham, Ningbo, China and The Whitechapel Gallery, London, UK
In April 2016 Johnson-Perkins published an academic paper on his current work in the International Journal of Scientific Research and Innovative Technology.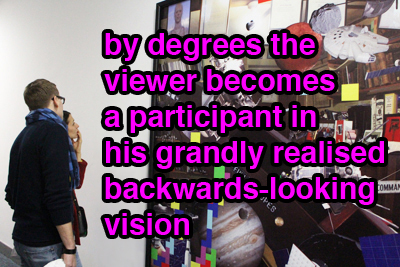 Quotes about Johnson-Perkins' work:
"...in Johnson-Perkins' constructions, in their bright, shiny, simple colours, mediate ironically between the forms of art and the fantasy of childhood play..."
Dr Malcom Gee, Principle Lecturer in Art History, Northumbria University, Newcastle, UK
"...an evolution of contemporary aesthetics that expresses a language of our times..."
Dr Marwan Imran, Bait Al Zubair Museum, Muscat, Oman
"...by degrees the viewer becomes a participant in his grandly realised backwards-looking vision..."
Ronan Kelly, Liguistics Tutor, The University of Nottingham, Ningbo, China
"...the way Johnson-Perkins reveals memory is special and unique..."
Professor Qin Jian, Xiamen University, China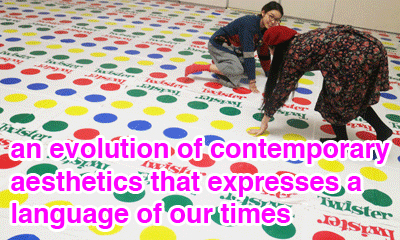 Hangzhou Public Library, China, 2016